Need a better

surface supply

diving system?
Benefits of our 
surface supply diving

 system for

your team
Plug and Play With Existing FFM Systems
That's right! Our systems work directly with all popular regulator and FFM systems.
Surface AND In-water Systems Included
Our turnkey system includes both the surface supply unit and SCUBA units for back-up or extended range operations!
Upgradable
Our system comes with 100 feet of surface supply hose. Need more? Easily upgrade to 200 feet!
Customizable
Our system is designed to be both turnkey AND modular. We can customize it to suit the unique needs of your PSD team.
We're committed
to you.
We understand that lives depend on your equipment
SERVICE

AFTER THE SALE
We understand the need for top-notch maintenance. That's why you can depend on our maintenance team to ensure you're never out of commission.
EXPERT

GUIDANCE
Our team has years of experience in both recreational/technical and PSD operations. We can help your team with logistical advice!
Still not convinced? Here is another reason:
WE

SUPPORT

OUR PSD TEAMS 100%
Lives depend on you. That's why we're here to help you do your job the best way possible!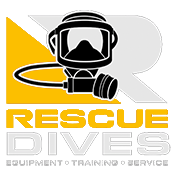 By: